VoIP is rapidly replacing traditional telephony.
It is a much superior communication technology compared to traditional telephone lines and offers many technical and cost advantages that simply cannot be ignored.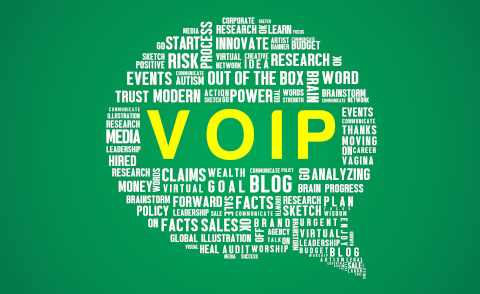 VoIP stands for Voice Over IP.
Voice Over IP is a technology that takes a stream of voice traffic, chops it up, and puts it into Internet Protocol (IP) packets.
The old way of carrying voice is to setup a dedicated path between phones for every call, also known as circuit switching. Think of your standard telephone at home – it has a dedicated pair of copper wires for each voice call, but when you use the Internet you can have many applications sharing the broadband service at the same time – web browsing, file sharing, listening to music, sending emails, and etc.
VoIP turns telephony into just another application that uses the data network and removes the need for dedicated network connections and hardware. In your office the LAN already carries many applications through the LAN cables or through the Wi-Fi service and you can use that same infrastructure for VoIP.
How does VoIP work?
To understand VoIP you need to know what the "IP" in "VoIP" means. IP is the acronym for the Internet Protocol, which is used by computers to communicate through local data networks and the Internet.
The great benefit of IP is its ability to carry many different types of data on a common link; it does this by first putting data into a packet and attaching the required destination address to the packet.
This enables data switching equipment to sort through streams of packets and re-direct every one of them to their destination. So, in effect, IP eliminates the need for a dedicated path between a sending device and a receiving device.
Find Out More
Contact us to setup a consultation with an authorised CommsPlus Partner to discuss your business's unique communication needs.
Read More In Business VoIP