There are two main types of VoIP systems in the market today: Pure VoIP systems and Hybrid VoIP systems. Let's discuss these in more detail.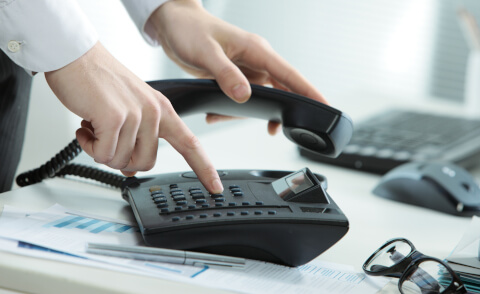 Pure VoIP Systems
Pure VoIP phone systems transport all voice traffic through VoIP.
This allows them to support a very large number of endpoints without having to allocate a dedicated hardware port for each one.
The capacity of pure VoIP systems can be very high for a very small amount of rack space, and they are also easy to expand to allow more phones to be connected.
As traditional voice services have not gone away, consider fax machines, PSTN and ISDN trunks, business grade pure VoIP systems can be equipped with hardware modules that make the conversion between these older type phone services and VoIP.
Hybrid VoIP Systems
Hybrid phone systems combine VoIP technology and legacy switching in the same device.
Existing legacy voice technology cannot be ignored; this is because many of the existing telephone trunk services provided by the major carriers still use dedicated physical links – think of analog PSTN (Public Switched Telephone) and ISDN (Integrated Service Digital Network) services.
Hybrid phone systems combine VoIP technology and legacy matrix switching in the same device. This enables them to provide the benefits of VoIP for new VoIP phones whilst still supporting existing digital desk phones and carrier trunks.
Find Out More
Contact us to setup a consultation with an authorised CommsPlus Partner to discuss your business's unique communication needs.
Read More In Business VoIP