Panasonic and CommsPlus Distribution, as leaders in business communications and distribution of communications solutions respectively, understand the importance of keeping businesses connected with their customers when staff are working from home or remotely.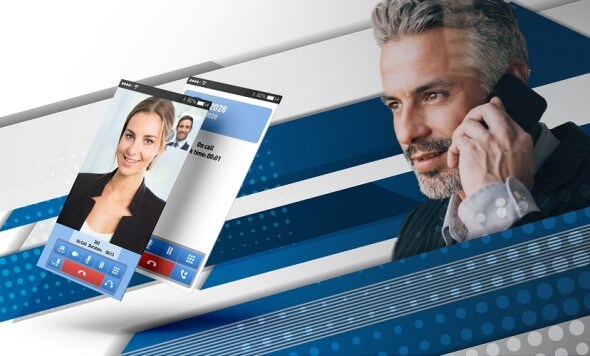 Panasonic business communication systems support a number of solutions and features that can help businesses transition to remote working and WFH arrangements.
Here is a list of Panasonic remote working solutions that can enable your customers to stay connected when working from home or remotely:
Panasonic Mobile Softphone
The Panasonic Mobile Softphone is a simple but highly secure application that combines audio and visual communications in a mobile device, allowing employees' smartphones to be registered as a company extension.
This means employees can make and receive calls when working from home or working remotely. Employees do not need use their private home number for work calls.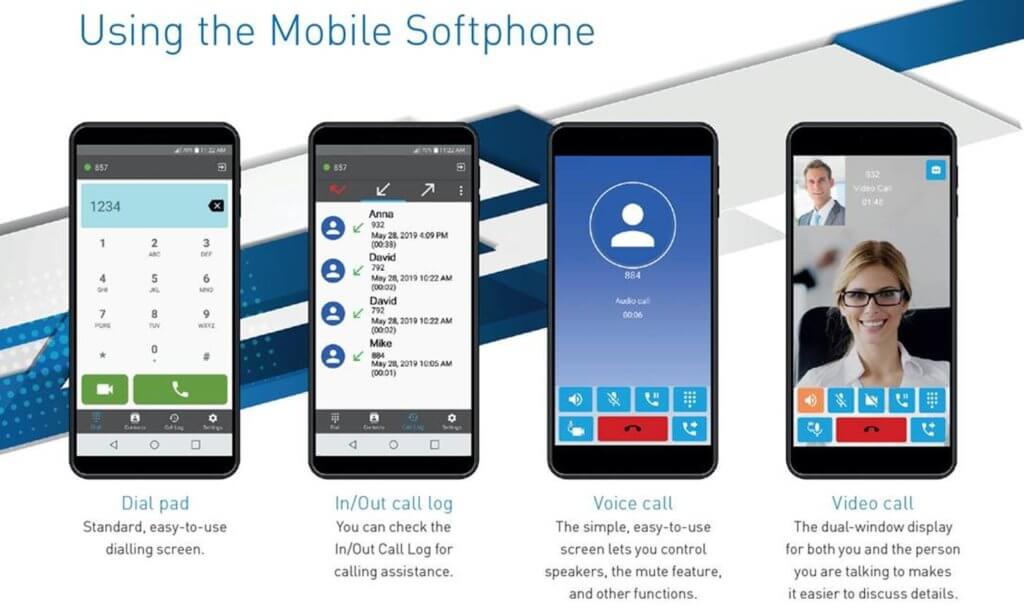 Panasonic Mobile Softphone is supported by Panasonic KX-NS700, KX-NS1000, KX-NSX1000, and KX-NSX2000 systems. No additional server equipment is required.
This solution frees workers from their desk and helps save time and money, which is something any business can appreciate. With only a single licence and no server being required, the mobile app is easy to provision and install on both new and existing systems, Panasonic customers can be quickly up and running in no time.

Our Panasonic UC partners are tremendously excited to now have a Panasonic branded and engineered "Mobile Softphone" application that enables voice and video calls with push notification in in one easy to use application.

Paul Bailye, Group General Manager, CommsPlus Distribution
The Panasonic Mobile Softphone can be turned on and activated through the purchase of inexpensive Panasonic KX-UCMAxx Mobile Softphone licences and appropriate KX-NSM5xx IP-PT licences.
Watch this video to see how the application works:
BYOD Support
The trend toward bring your own device (BYOD) continues to revolutionize the way employees use personal mobile phones for work.
The Panasonic Mobile Softphone application detailed above can be installed on the employees' smartphones. Both iOS and Android smartphones are supported.
Panasonic KX-NS/ NSX systems support a variety of mobile devices allowing employees to sync a mobile phone or smartphone with their office extension for access to calls and features.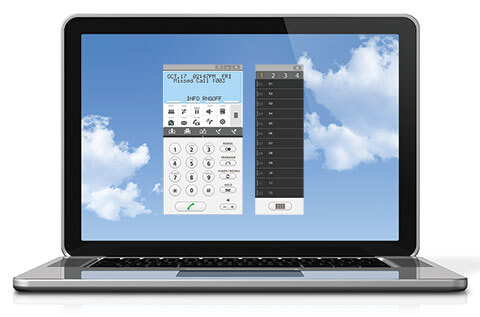 Through Panasonic Communication Assistant application, your availability status and call forwarding preferences can be remotely updated.
Panasonic Mobile Twinning feature is also supported where up 4 mobile phones can be setup to ring in parallel for incoming call.
Panasonic IP Handsets for Remote Working
Panasonic IP handsets can also be easily installed to work remotely as Media Relay Gateway is supported on Panasonic KX-NS700 systems.
The Built-in Media Relay Gateway (MRG) of the KX-NS700 enables businesses to install IP phones in locations distant from the office, such as the homes of teleworkers.
By connecting with IP networking, Panasonic IP phones and Panasonic DECT wireless systems can be configured remotely and used as KX-NS700 extensions.
With multiple timezones support, terminals or IP handsets at remote offices and homes can be programmed to display the correct time. Furthermore, MRG enhances network security by rejecting connections from non-Panasonic SIP phones when a SIP extension remote connection occurs.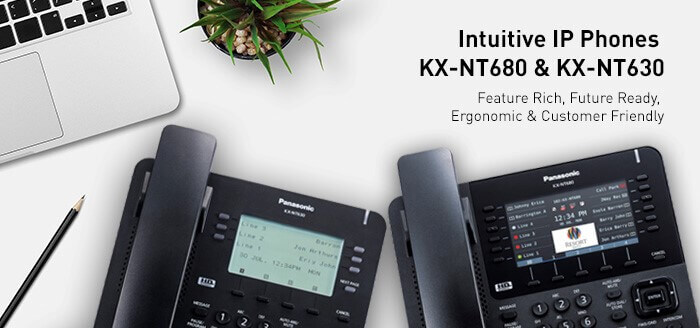 Panasonic KX-NT680, KX-NT630, KX-NT500 series IP handsets and the built-in Media Relay Gateway enable your customers to stay connected when working from home or remotely.
Panasonic KX-NS700, KX-NS1000 and KX-NSX unified communication systems are Remote Work Ready.
Contact us to setup a consultation with an authorised CommsPlus Partner to discuss your business's remote working needs.
Product Brochures