Description
The Panasonic Business Communication server KX-NSX1000 series delivers the next generation of IP unified communications to meet today's working environments.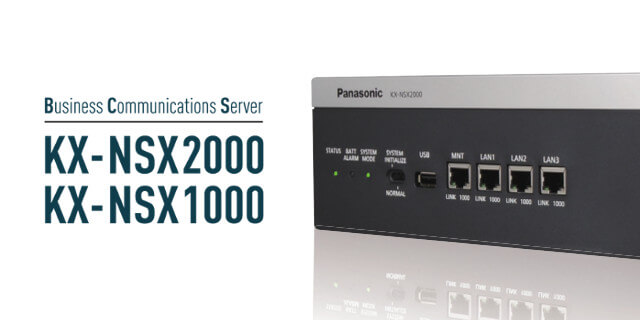 The KX-NSX1000 series is an ideal solution for any mid-sized company with multiple offices or for large single site offices, as it is highly scalable and supports up to 1,000 users and simultaneously connects up to 32 sites.
The KX-NSX1000 series enables companies to spread out over multiple locations without the need to have an administrator at every site as management of the entire network can be performed remotely which enables low cost operations.
The KX-NSX1000 series provides 1+1 redundancy when both a primary unit and secondary unit are installed. In the event of a failure, operation will seamlessly switch to the secondary system ensuring maximum uptime for business communications.
In a multi-site network, the KX-NSX1000 series can also protect against network failures through the deployment at the local branches of KX-NS700 or KX-NS1000 systems as expansion gateways. In the event of a network failure, the KX-NS systems at each site can operate as a stand-alone system in a simplified isolated mode to reduce and minimise business interruption.