Within the hospitality industry, reliable PBX phone systems and handsets with multi-level features continue to be an important requirement for each hotel room and venue. Choosing the most suitable phone system and communication solution is essential in terms of improving connectivity within an establishment and customer service provided to guests.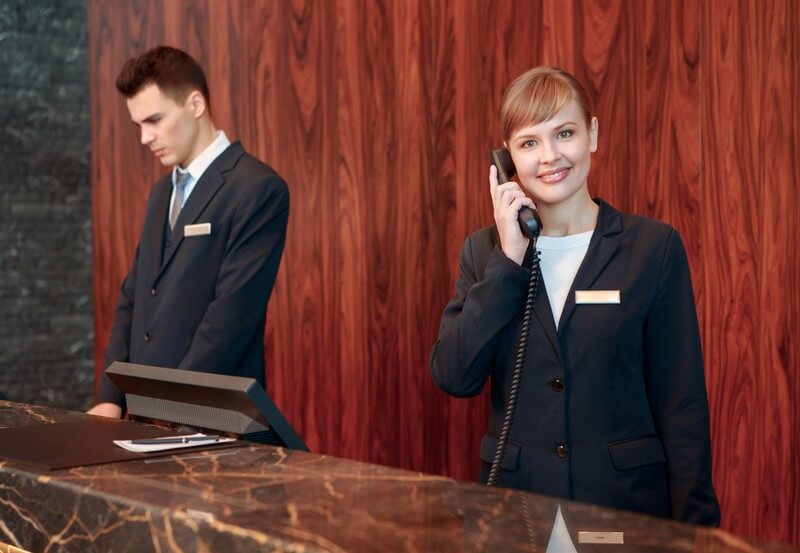 Despite growth in broadband and Wi-Fi connectivity in hospitality venues, telephones in motel and hotel rooms are a necessity as they allow guests to contact reception/concierge if there are any issues, contact colleagues in other rooms and also allow house-keeping staff to advise the front desk that the room is ready for the next guest. The room telephone is also an important means of contacting guests in the event of an emergency.
When considering a phone system for a hospitality business, the most common choices are either traditional wired PBX system that links all handsets to one PBX system or a VoIP Hosted System, where handsets are located on site of the hotel/motel and the PBX system is run from another location. This option generally provides cheaper calls and intercom/paging features.
Each hospitality business regardless of size requires a phone system to deliver a range of basic features that enables high quality service to all their guests.
These features include:
Integration with front desk handsets that provide staff with guest information such as check in/out times and dates
One-click call or transfer capabilities
Pop-up screen with guest information
Wake-up options/alarms and check-out options using the room phone
Provide access to telephone in each room to allow guests to utilise room service, emergency numbers and wake-up services
Call prompts available in the guests preferred language
Providing 24/7 access and communication for late arrivals
Include auto attendant and voicemail capabilities to manage high call volumes
Call recording features for training purposes and staff performance
DECT phone integration to enable mobility and communicate with both guests and staff throughout all areas of a venue
Integrate with mobile phones
Integrate with call accounting solutions for billing of calls
Call cost features and information about external calls from guest rooms
Panasonic Phone System Solutions for the Hospitality Industry
Panasonic Phone Systems are the ideal solution for hospitality venues as they integrate with a range of handsets and software applications to provide businesses with improved services and efficient communication.
A number of useful features supported by Panasonic Phone Systems are:
1. Integration with DECT handsets
Panasonic Integrated DECT handsets allow complete mobility coverage around the hotel/resort for management and staff and can be used for anything from enquiry calls to security checks. The KX-TCA185/285 and the ruggedized KX-TCA385 give management and staff the mobility they require utilising KX-NS0154 Cell Stations.
For less extensive coverage areas, such as guest rooms, Panasonic SIP-DECT cordless handsets such as the stand-alone KX-TPA65 or KX-TPA60 are ideal, when utilising the KX-TGP600 base stations and KX-A406AL wireless repeaters. They are also suitable for small motels that require whole site coverage on a small budget.
DECT handsets also allow paging to all (or selected) extensions, vital in the event of an emergency.
2. Integration with popular Property Management Systems
Panasonic Phone Systems can integrate with existing Property Management Systems (PMS) through the use of applications such as the CommSoft Front Desk Solutions software that is designed to include numerous useful features such as:
Reservation Planner
Programmed Booking
Occupancy and Room Charts
Scheduling, cancelling and reporting of wake up alarms
Bulk Billing options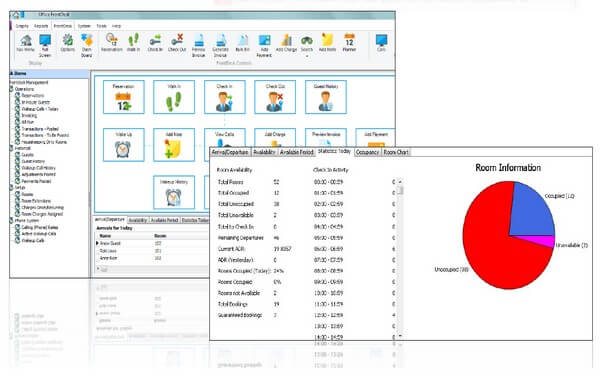 3. Integration with Video Intercoms
Using KX-NTV160 video door stations allows guest access to be controlled by providing video communication to reception or other areas when doors or boom gates need to be opened or closed. Video intercoms are becoming very popular within the hospitality industry as they provide both video and audio communication with staff from outside secured areas.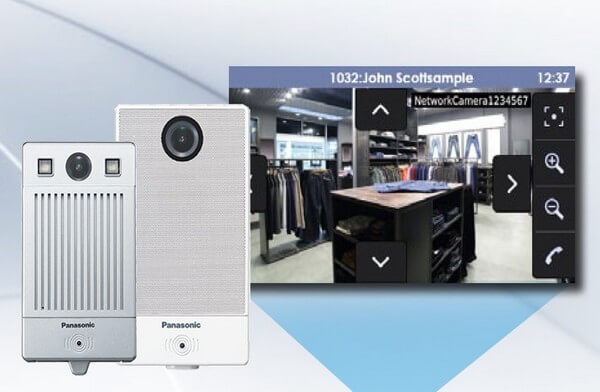 4. Call recording capabilities
Panasonic Phone Systems support recording features that are useful for staff training purposes and can also be useful to confirm details for transactions made over the phone.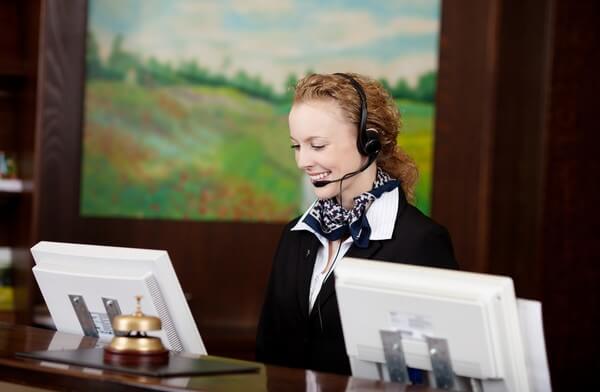 5. Voicemail capability for room guests
Voicemail capabilities are also becoming quite popular within this industry sector as voicemails can be sent via email which lets staff ensure they do not miss any calls from current or potential guests especially during busy or out-of-hours periods. This provides hotels/motels with the ability to improve their customer service as guests will appreciate receiving a reply during out-of-hours.