This is a bit of a contradiction as we are using two different technologies here.
DECT (Digital Enhanced Cordless Telecommunications) is a wireless technology which has been available since before IP even hit the market.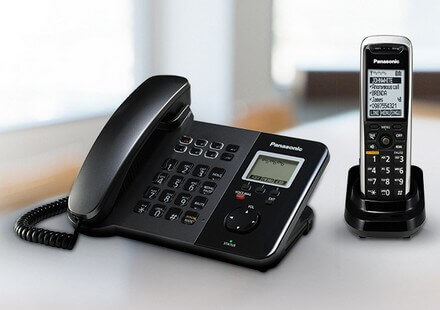 It is a technology where cordless phones connect to DECT cells throughout a building or campus and the last haul from the cell to the PBX is over IP.
This means that the DECT cells are connected to the IP network the same as any device, but the wireless handsets connect to those cells by a different technology.
Wireless IP DECT Phones are very popular where mobility is required by the end users.
DECT cell bases can be inside or outside the LAN and many can be spread out across the campus / office and the remote warehouse. Similar to a WLAN network.
Most sites you will find using DECT there will have a Wi-Fi and DECT network operating as two separate networks.
DECT continues to be in use today as many Wi-Fi networks were never made or implemented with voice in mind.
The cells are often not close enough to handover calls between cells and the cost of upgrading is too high.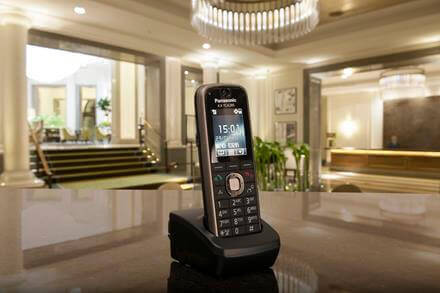 Also managing a Voice Wi-Fi network for a critical workplace (e.g. Hospital) can be challenging to say the least with the amount of data moving throughout the building. Therefore separating the networks could be the simplest way to keep the voice traffic flowing .
Many individual DECT handsets can be connected to a single or multiple bases making it ideal in warehouse environments.
IP DECT is aimed at the markets that do not want to follow the BYOD model, but have staff that requires in-house mobility.
They are very popular in retail, warehousing and healthcare.
Continue to part 6
Business VoIP Series – Part 6: WIP Phones
---
In this series