IP Handsets look very similar to a standard, physical desk phone.
Top features include:
Line key appearance
Busy lamp fields that display other users who are busy on the phone
Easy hold and transfer capabilities
This type of handset has been around for a long time and has evolved in to an extremely functional business communication device.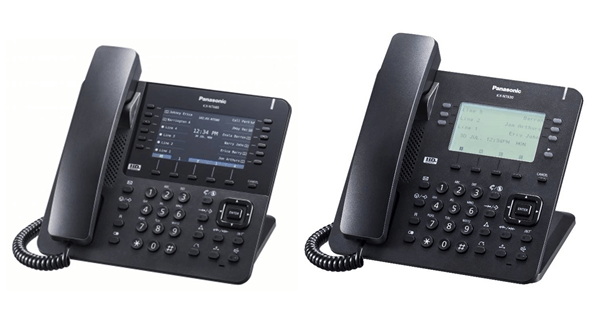 IP handsets often mimic traditional digital handsets.
This is because PBX suppliers have spent the last 15 years refining the product and feature set that users want. The VoIP handset just enhances this to a whole new level.
To move a phone all that is required is a data point and a free port on the local PoE switch. The phone extension number is tied to the device, not to the port as in traditional legacy systems.
This way the tyranny of distance which was always an issue on campus type environments is largely negated. Administration expenses are halved.
The latest IP handsets no longer require you to be stuck office bound!
These will work over any decent internet connection. No private networks required. You can now have remote offices and users working just as efficiently as they would be inside the work place.
What's more, integration into any CRM through CTI interfaces is available at the same time as all other inter-office users.
IP handsets have been proven over time and are simple to use.
However they are aimed primarily at a desk-bound user. The key thing to look for here is buttons.
The remote/campus user cannot see who is doing what in the office by looking around. Therefore her dependency on buttons to see who is busy on the phone and who is not is immense.
Continue on the next part of this series to learn about another type of VoIP phone: PC-Based Soft Phones.
Continue to part 3
Business VoIP Series – Part 3: Softphones
---
In this series