Nurse Call systems are designed to provide efficient communication within Clinical and Aged Care environments. By connecting patients with their carers they improve the service provided.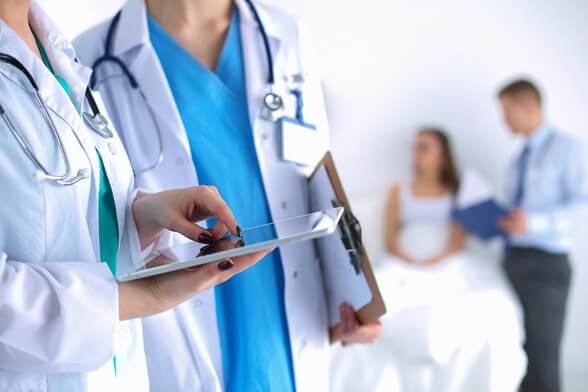 A Nurse Call System typically provides patients the following functionality:
Enables a patient that is confined to bed to communicate with staff about their needs for help.
Enables patients who need assistance to get out of bed to call for assistance and prevent accidents.
Gives the patient an increased sense of security.
Allows the carers more mobility as they know they can be contacted remotely in case of emergencies.
Advance Care has designed an IP nurse call system to meet the diverse needs of the Australian health care market place. This includes integration of their nurse call system with Panasonic KX-NS700 and KX-NS1000 systems.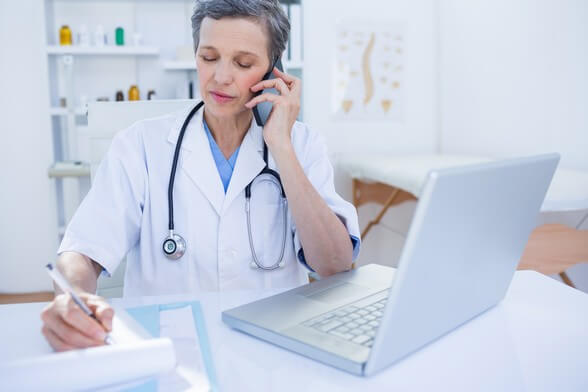 About Advance Care
Advance Care is an Australian owned company that specialises in providing Health Care Integrated Solutions to a range of facilities in the health care industry.
They are a leader in manufacturing nurse call systems that are designed to simplify communication processes for carers and health care staff working in Aged Care, Acute Care and Clinical workplaces.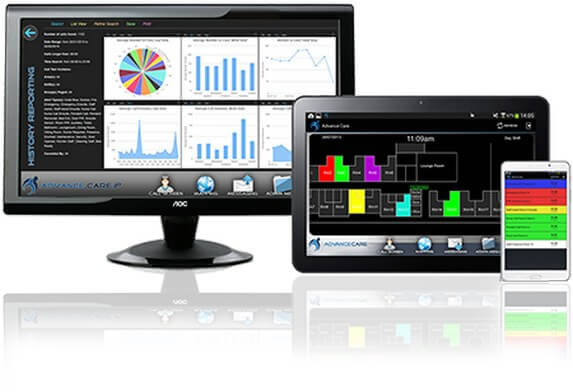 More information available at the Advance Care Official Website.
(opens in new window)
Integration with Panasonic Systems
The Advance Care IP Nurse Call system can integrate with Panasonic KX-NS700 and KX-NS1000 PBX systems and DECT wireless handsets to provide a comprehensive communication system between staff.
When a call is placed using the Advance Care IP Nurse Call system, the message is received on selected Panasonic handsets including Panasonic Desk phones and Panasonic wireless DECT handsets.
When the message is received, the carer with a handset can decide to either accept the call, reject the call or to call back the room. The Panasonic DECT handsets have flexible keys that can be used for Call Park and Busy Lamp Field, similar to how a desktop phone operates.
Key Features
The Advance Care IP Nurse Call Systems is equipped with a wide range of configuration options to assist health care professionals. These features include:
Broad Software Suite
Remote Administration and Management – monitor system in real time
Dementia Management
Detailed Reporting with Dashboard Monitoring
Low Care to High Care – can convert rooms from low care to high care
Extreme Battery Backup (8 hours+)
Real Time Location System (RTLS) built in – track and locate staff and equipment efficiently
Hard wired and Wireless call points
Web-based user interface
Wide range of communication device integration including Android
Complete call history reporting with attending staff members name logged